Who We Are:
The Canadian Association of Naturopathic Doctors (C.A.N.D.) has been the national voice of the Canadian naturopathic profession since 1955. The C.A.N.D. membership consists of over 2,500 Canadian Naturopathic Doctors and Naturopathic Medical Students at the Canadian College of Naturopathic Medicine (CCNM) and Boucher Institute of Naturopathic Medicine (BINM). All members of the C.A.N.D. are graduates of, or students in, an accredited four-year, post-graduate level, naturopathic medical program.
The C.A.N.D. is instrumental in positioning naturopathic medicine at the forefront of Canadian health care. It promotes naturopathic medicine to the public, corporations, insurance companies and the federal government. It also facilitates communication within the profession and represents the interests of qualified naturopathic doctors throughout Canada.
All CCNM students automatically pay a yearly fee every year to the C.A.N.D and are all members of the association. C.A.N.D. Student Members have access to the "members only" part of the C.A.N.D. website through their login. If you no longer have your login information - please email to obtain it.
The Canadian Association of Naturopathic Doctor's is thrilled to implement the 'Medically Trained, Naturally Focused' campaign.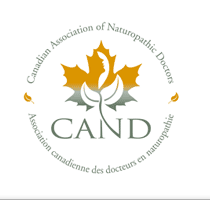 Who We Are:
The Ontario Association of Naturopathic Doctors (OAND) connects people who are interested in a proactive approach to their health care to the right naturopathic doctor for them, as well as providing leadership, advocacy and support for Ontario's licensed naturopathic doctors.
The OAND represents the province's licensed naturopathic doctors as well as student members enrolled in an accredited school of Naturopathic Medicine. As a student, membership is open to students enrolled at a school of naturopathic medicine which is recognized by the Council on Naturopathic Medical Education (CNME).
OAND Student Members receive:
• Discounted registration rates for OAND Convention and clinical focus conferences, and opportunities to volunteer for the convention
• Networking opportunities with professional members
• Access to the members-only section of the OAND website
• Access to our quarterly newsletter, the PULSE, from the members-only section of our website
• Access to Membership Advantage Program partner benefits including discounts on gym memberships, home and car insurance etc...
Upcoming Events at CCNM:
• Continuing Education Workshops throughout the year
How to Join:
Please check the appropriate box on your Provincial Association application form at CCNM at the beginning of the year (or contact Student Services at CCNM for more information on how to join your provincial association).